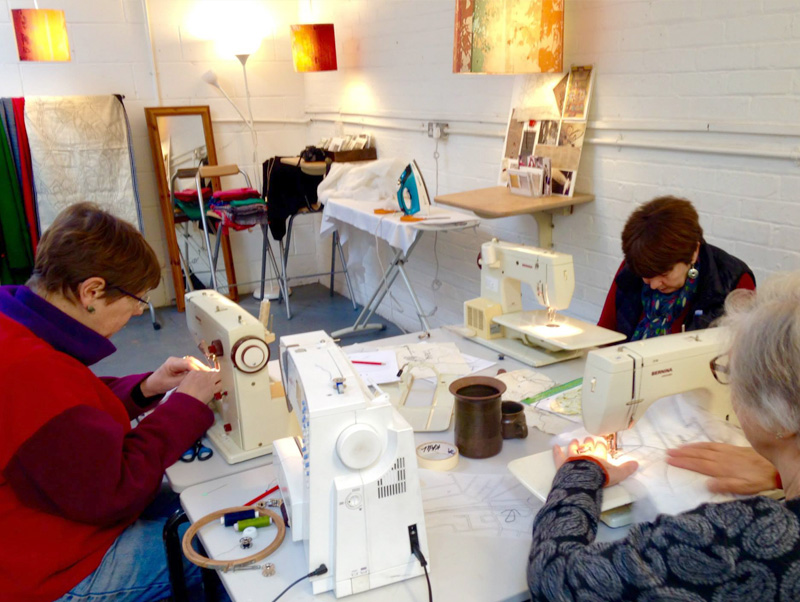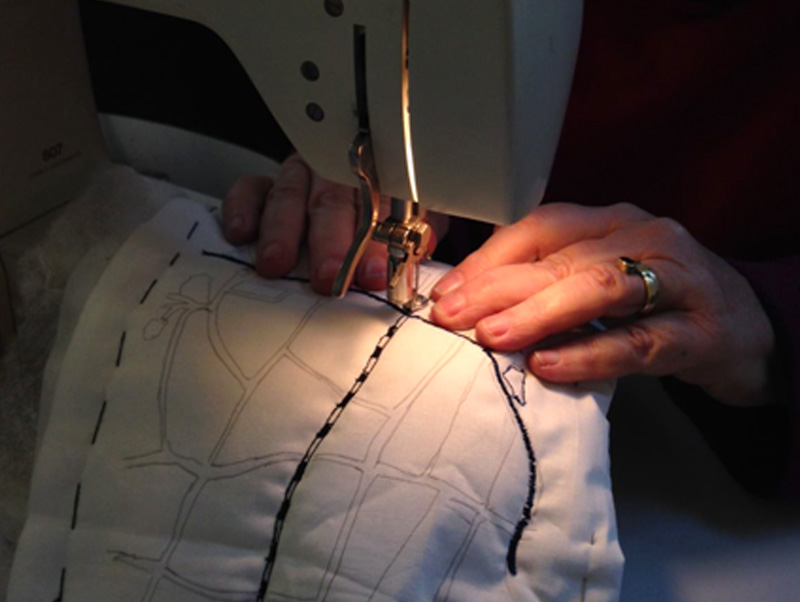 Testimonials from happy students
"I so enjoyed the course –  it was really well structured and delivered in a way that was supportive, encouraged confidence and crucially – was hugely inspiring. I went home, my head buzzing with ideas and have already managed to carve out some time to do some hand stitching embellishment  (place names)  and dust off my sewing machine  – just to be check that I could do free embroidery – ( I can)!
You are a very talented artist and a great communicator. Thank you."
Carol Larkin
"I have wanted to learn more about free machine embroidery for a while. When I saw the workshop advertised on Ekta's website I decided that I should have a go! Ekta's work is very creative and of a very high standard (I bought one of her scarves last year!) I had seen some of her quilts at Art in Action and thought I could learn a lot from her. I wasn't disappointed! Ekta is a very encouraging, enabling and skilful teacher. She is very patient and has a real sense of fun. I enjoyed the workshop tremendously, learnt lots of new skills and came away having started a piece of work that I now have the confidence and skills to complete!"
Jenny Samuel.
"I thoroughly enjoyed the course with Ekta, renewing my interest in sewing, yet doing something I had never done before ie machine embroidery. I decided to come to Ekta's workshop because I so liked what she made for the Christmas Fair and I wanted to learn her techniques. I am close to retirement and am looking to spend time doing something creative, making items that are unique, attractive and useful and can be given as presents. I am so inspired I am now bidding on e-bay for a Bernina sewing machine!"
Penelope Elphinstone. 
Click on COURSES to view and book your place in upcoming workshops.