22 Nov

Christmas Open Studios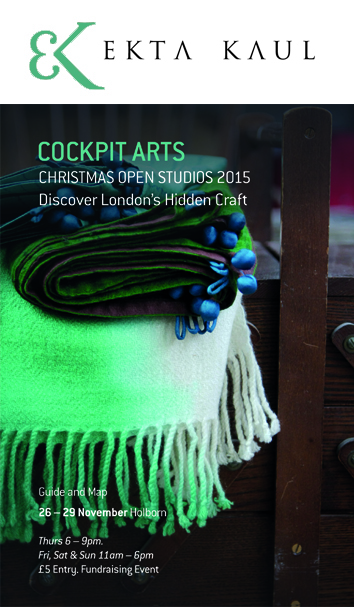 Join us and over 70 other designer-makers at our Open Studios this week. Come & find exquisitely made gifts for yourself, family & friends.
26th – 29th November 2015
Thurs 6 – 9pm | Fri, Sat & Sun 11am – 6pm | Entry £5
Studio E2R, Cockpit Arts, Northington Street, London, WC1N 2NP
We look forward to seeing you there!
PS We are SO thrilled to have our cashmere & wool scarf featured on the Holborn Open Studio Guide.