CHISWICK WITHOUT BORDERS- A participative art project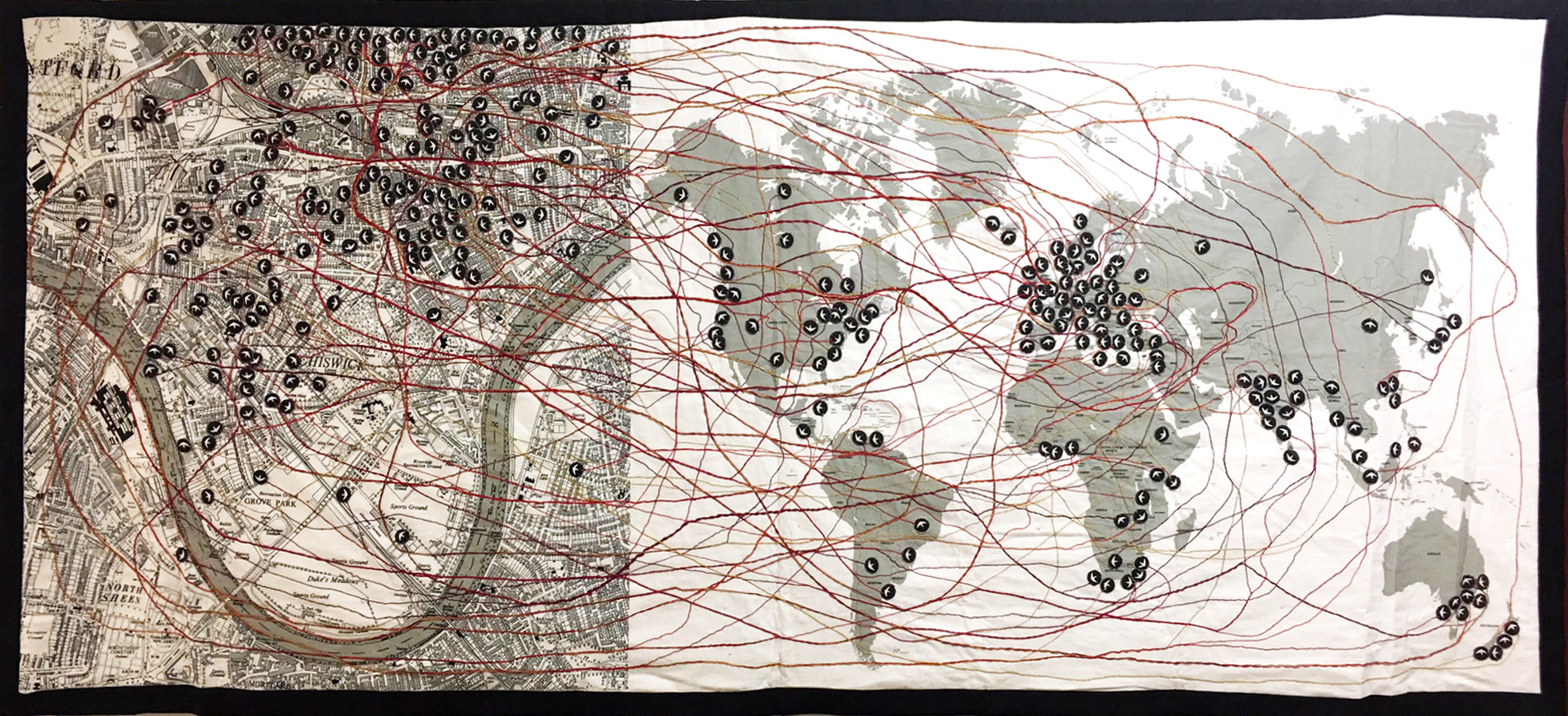 'Chiswick Without Borders' is a celebration of Chiswick's local community and its proud international character through embroidery and maps. It is a participatory art project wherein Ekta invited people to stitch their connections to the world with a symbolic migratory bird- a swallow and its flight linking the map of Chiswick to places around the world. People were asked to pin one swallow to their street in Chiswick and another one to a location on the work map where their family roots are, linking both with a length of thread.
Ekta was invited to conceive and lead this project by Abundance London. The project launched on 29 January 2018 coinciding with the unveiling of Chiswick Timeline mural. Hundreds of people engaged with the project and more than 600 birds were pinned on the day. A small team of volunteers, mostly local residents, assisted in embroidering the birds and threads linking to locations on to the map. The finished piece was showcased at London Auctions on 5th June 2018 and during Artists At Home 15-17 June 2018.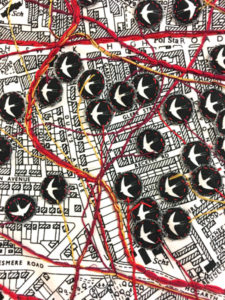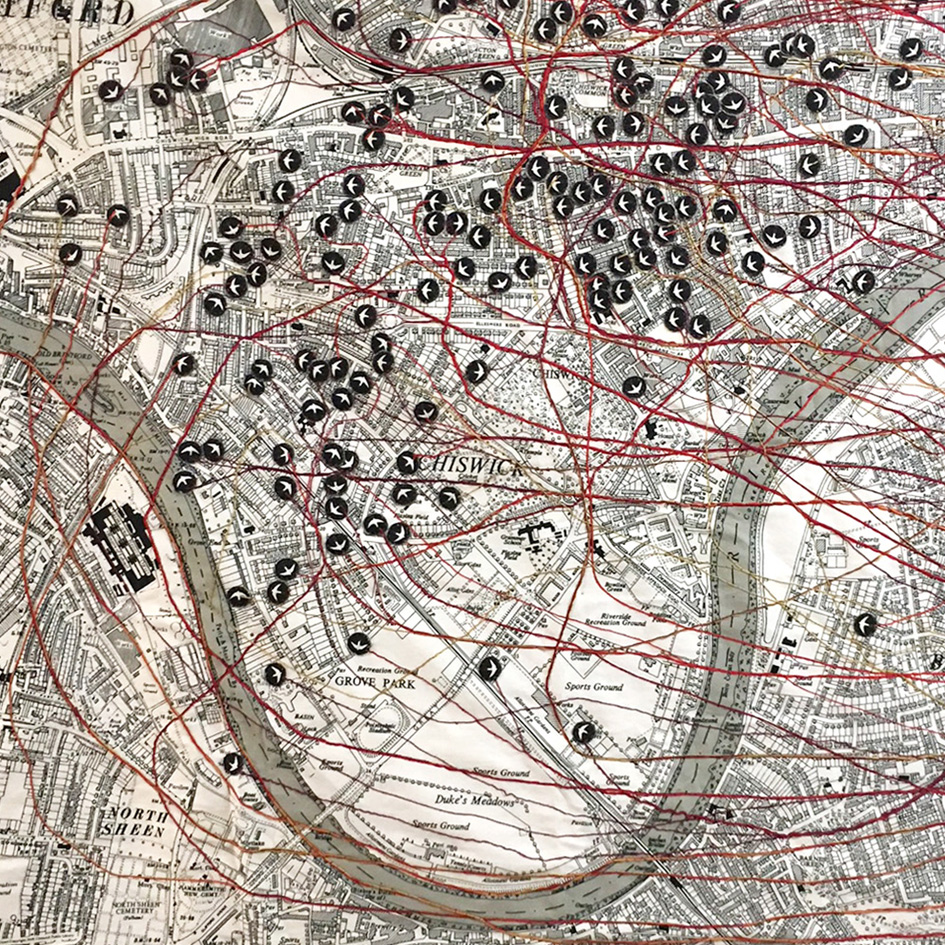 Craftspace Shelanu Souvenir Design Project 
Working on creative projects that have a social aspect is close to our heart. Ekta Kaul led the Women's Craft Collective 'Shelanu' in developing a new range of souvenirs inspired by Birmingham's heritage to establish a regular income stream for the Collective as they aim to become a sustainable craft social enterprise. Ekta provided creative inputs on the project as well as skill workshops to the Shelanu members in printing, embroidery, pricing & branding alongside inputs in small scale manufacturing & marketing. This project was done in partnership with Birmingham Museum Trust & Craftspace, an award winning Birmingham based crafts development organization pioneering approaches to engaging a diverse public with world-class contemporary craft. The collection was launched at the Birmingham Museum & Art Gallery shop in July 2015 and sold out within the first few weeks.
Testimonial
"It has been a pleasure working with Ekta. She is very personable and quickly built a rapport with the Shelanu members. Her ambition, drive and creativity were essential to the development of the group's Birmingham souvenir range and the success of the final pieces. As was her textile knowledge and insights. I hope to work with her again soon."
Emma Daker, Exhibitions and Project Development Manager, Craftspace